Union Plus offers a variety of benefits, discounts and programs to members of labor unions in the United States. These benefits include credit cards, mortgages, insurance and travel services. While the services and offers vary, some customers have reported experiencing good customer service and competitive offers as well. However, Union Plus has also received negative reviews regarding their credit card offers, lack of transparency, and difficulty in redeeming benefits. Overall, it's important for union members to research and compare their options before choosing to use Union Plus services.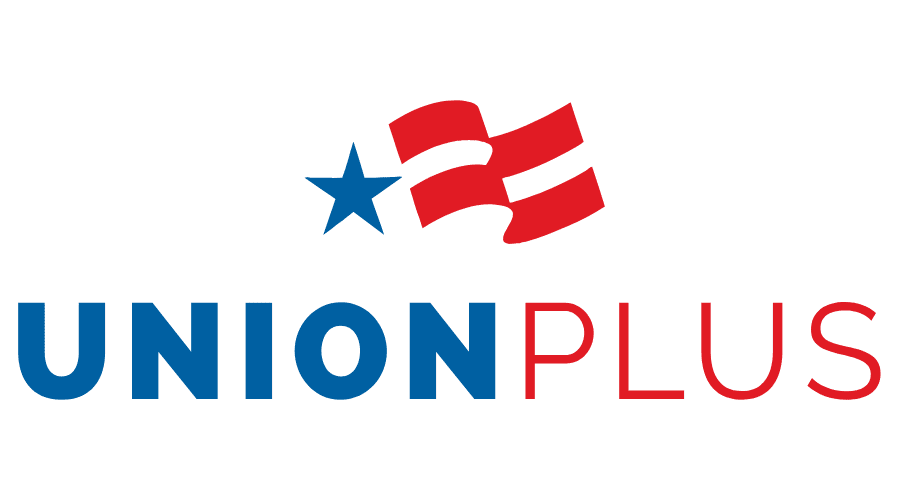 Overview Of The Company
When it comes to borrowing money, it can be hard to figure out which lender to turn to. Union Plus has been getting a lot of attention lately, but is it the best option for you? In order to help you make an educated choice, here is a more thorough look at what they provide.
These are the focal points that we noted while examining their website and policies:
You cannot use a loan to pay for college or university expenses or to combine other student loan debts.
The conditions of your loan repayment will be determined by the APR and the loan duration that you meet the criteria for.
Enrolling in AutoPay could earn you a reduction of 0.25
Not all individuals will meet the requirements for the smallest interest
The Annual Percentage Rate for your loan is dependent on several considerations, such as your credit score. Typically, the APR will be in between 5.99%
First National Bank of Omaha provides loan services.
What Are They?
The AFL-CIO created "Union Plus" in 1986, a nonprofit organization that offers an array of benefits to union members and their other working families everywhere. These rewards include discounts on goods and services, financial help, and more. The headquarters for "Union Plus" is in Washington, D.C and the phone number is (800) 472-2005.
The BBB does not grant accreditation or provide a seal of approval for this business. Despite this, it holds an A- rating with one complaint and two customer reviews in the past three years, resulting in a 1-star ranking from the bureau.
How To Apply For Union Plus Loans?
Applying for a loan is easy and convenient with the help of their website. All you need to do is complete the online form and a dedicated member of their team will call you to discuss your application and make a decision over the phone. You can even specify which creditors you would like to receive the money and they will take care of the rest. With their website and helpful staff, you can rest assured that your loan application will be handled quickly and efficiently.
How to qualify for Union Plus?
If you want to be accepted for a Union Plus credit card, you must have a strong credit record with regular payments, low usage of existing credit limits, and not many prior credit checks. Bankruptcy and other serious negative records will work against you. Your creditworthiness when you apply will determine the outcome.
This program can be accessed in the US, but unfortunately it is not accessible in Puerto Rico, the US Virgin Islands, Guam, or Canada.
In order to be eligible, potential applicants may have to submit the
Recent financial records
Evidence of earnings
Candidates must possess a functioning banking account
Reviews & Rating
Union Plus does not have accreditation or endorsement from Better Business Bureau (BBB), but still has an A- rating with one closed complaint and two customer reviews over the past three years. As a result, BBB has awarded Union Plus a 1
Questions And Answers
How Much Does It Cost?
The interest rate for your loan is determined by a number of criteria, including your credit score and the length of the loan. In most cases, the rate will be between 5.99% and 15.99%. If you choose to sign up for AutoPay, you
The monthly payment you owe will be based on the interest rate and how long you have to pay off the loan. If you receive a 9.99% fixed APR loan with 36 payments, then you would owe $32.26 for every $1,000 borrowed. But if you get a loan with 48 payments, then the amount
Do they Require Any Prepayment Fees?
Union Plus does not require any prepayment fees, so you are able to pay off the loan before the due date without any extra charges. This makes it an ideal choice for borrowers who want the freedom to pay off the loan in any way they choose
What Is The Impact On My Credit Score?
When you're considering taking out a loan, understanding the process and what effect each step may have on your credit score is crucial. Many lenders will run a soft credit check upfront to get an idea of the interest rates and loan terms you could qualify for. This doesn't affect your credit score.
However, once you decide to go ahead with the actual loan application, the lender will need to do a hard credit inquiry to get a full view of your credit history and offer you final rates. These hard inquiries can lower your credit score.
How Can I Cancel The Service?
It is essential to be certain before taking out a personal loan as it is irreversible. After the money has been deposited in your account, you cannot undo the deal, so it is best to be sure of your choice beforehand to avoid any difficulties in the future.
Is Union Plus legit or a scam?
Union Plus has been providing financial services to customers for over 36 years and has achieved an A- rating from the Better Business Bureau (BBB). However, customer reviews rate the company with only 1 out of 5 stars.
Before signing up for a loan, it is important to consider the interest rate and payment plan. Taking the time to compare different lenders can help you secure the best rate. Furthermore, reading customer feedback can give you a better understanding of which option is more suitable for you. Doing this will ensure you are not taking on a loan you cannot afford.
Union Plus
Union Plus Review
Union Plus has been providing numerous financial services to its clients since it was established over three decades ago. The Better Business Bureau (BBB) has given the company an A- rating, however, based on customer reviews, it only has a 1-star rating out of a possible 5 stars.  
Comments Rating
( reviews)