Since 2007, ECG has provided clients with tax relief consulting services to help them maximize their tax savings. The firm's enrolled agents, tax attorneys, and consultants have extensive experience in the tax field and are committed to helping clients achieve the best results possible.
The Enterprise Consultants Group (ECG) is recognized as one of the leading tax professionals in the industry. Their services go beyond those offered by standard tax relief companies. They offer a wide range of services, including tax preparation, small business assistance, payroll, and the development of business plans.
The Enterprise Consultants Group only accepts clients with a minimum tax debt of $10,000. We recommend that you read our review to gain a better understanding of this company if you have this level of tax liability.
Pros And Cons
Advantages
Extraordinary tax relief services
You can get a free initial analysis of your IRS transcript
Nationwide service
Negatives
There is limited information available regarding costs
The number of resources available online is limited
Enterprise Consultants Group: How Does It Work?
ECG also provides accounting and small business services to help clients overcome their financial challenges.
Federal and state tax issues are resolved by ECG for its clients.
One of the company's specialties is removing IRS tax liens from personal property.
IRS levy release: The IRS can seize your assets through a process known as levying. You may be able to release a levy with the assistance of an ECG.
In addition to preparing and filing your taxes, ECG provides a convenient one-stop shop for all your tax-related needs.
Services Offered By Enterprise Consultants Group
To assist taxpayers in resolving their tax issues, ECG offers a variety of services. Their goal is to find solutions for the unique situations of individuals, businesses, and corporations. Even though they do not exclusively focus on tax resolution, they have a great deal of experience in this field and can provide timely assistance.
The firm is licensed to conduct business in all 50 states. They accept clients with tax debts ranging from $10,000 to $100,000 but are willing to make exceptions when it comes to back taxes.
Presence across the country
There is a minimum debt requirement of $10,000 (less back taxes).
Relief takes an unknown amount of time
In general, the amount of relief is unknown.
What Is The Application Process For Enterprise Consultants Group?
Enterprise Consultants Group undertakes the following three steps for every tax resolution client:
During the ECG process, the first step is to pause all accounts to prevent further debt collection activity. As a result, you will have time to assess your financial situation and make a plan for the future.
ECG's goal is to obtain a lower amount than what you owe, and they will negotiate with the IRS on your behalf to set up affordable repayment terms.
Following the resolution of your debt, you must remain in compliance with tax laws and regulations. To assist you in planning your taxes, ECG offers a wealth of resources.
How Much Does Enterprise Consultants Group Charge?
Even though ECG does not provide cost information upfront, you can easily learn about approximate fees by scheduling a free consultation. The initial telephone call provides you with an opportunity to learn more about the specific costs associated with ECG's tax resolution services.
According to ECG's website, military discounts are available, making it worthwhile to mention the company.
Enterprise Consultants Group Customer Experience
ECG's website contains a great deal of useful information, but it lacks some important details concerning its tax relief services.
On the ECG website, there is limited information about fees or what to expect during a telephone consultation. The site does, however, provide a wealth of information regarding the services offered. This is a valuable resource for anyone considering ECG's services.
For a consultation, please contact ECG online or by phone.
In addition to Facebook and LinkedIn, the company offers multi-channel support.
The ECG website includes a comprehensive FAQ section, client testimonials, and an informative blog.
In terms of mobile technology or apps, the company does not use anything special.
Reputation And Stability Of The Enterprise Consultants Group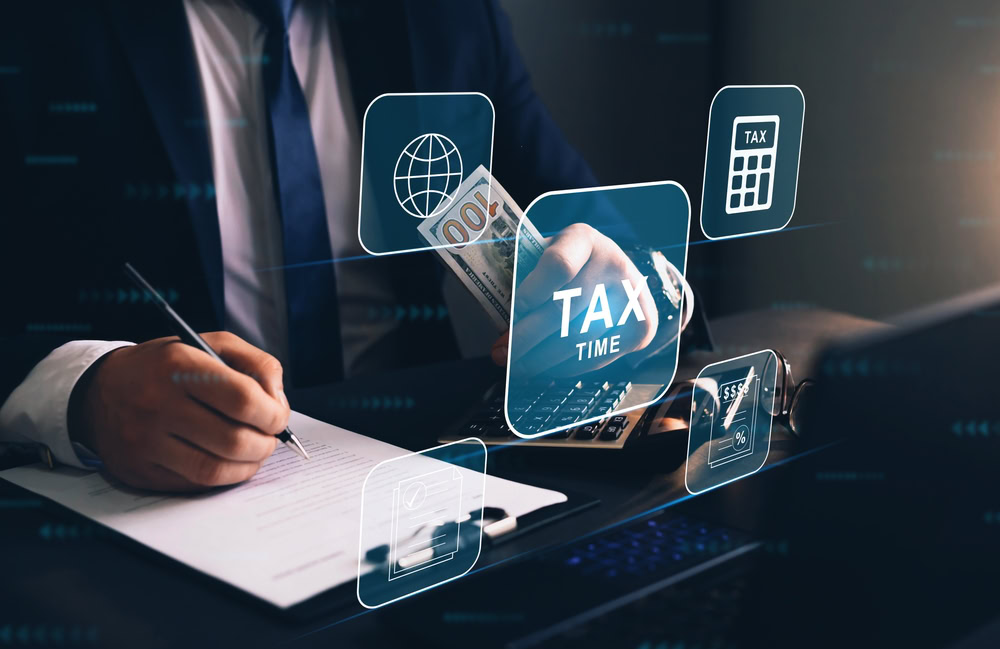 It has been 15 years since the ECG has provided tax relief services. Among its memberships is the National Association of Tax Professionals, the American Society of Tax Problem Solvers, and the National Association of Enrolled Agents. It has been our pleasure to assist thousands of taxpayers with their IRS issues.
There is no problem with some companies sharing their work statistics, but this one is a little more cautious. Additionally, they have received an A rating from the Better Business Bureau. They do not, however, disclose the number of customers they have served or the amount of tax debt they have managed.
Having been in business for 15 years
The number of customers served is not disclosed
The amount of managed tax debt has not been disclosed
Certifications and memberships: National Association of Tax Professionals
Enterprise Consultants Group User Reviews
According to the BBB, Enterprise Consultants Group has an average rating of 4.71 out of 5 stars from 66 customers. The ECG tax professionals seem to be appreciated for their patience, great advice, and easy-to-understand explanations. Even though customer reviews cover more than just their tax debt elimination services, many customers have reported successful resolutions of their IRS tax debts.
Even though ECG representatives have attributed slow turnaround times to COVID-19 backlogs, some customers have reported dissatisfaction with the service.
Is Enterprise Consultants Group Legit?
The process of filing taxes is never fun, but Enterprise Consultants Group can help make the process more manageable. To provide its clients with comprehensive tax services, this firm employs enrolled agents, tax attorneys, and experienced consultants. No matter if you need assistance preparing your taxes or resolving a tax dispute, these professionals can assist you.
Many companies provide tax relief services. When using these services, however, it is important to bear in mind that there are risks involved. In addition to negotiating with the IRS on your behalf, the company will apply for official IRS tax relief programs on your behalf. Your retainer and investigation fees may be forfeited if you do not qualify for one of the programs. You should therefore do your research and contact the IRS directly to seek tax relief.
Do you know ecgtaxpros.com? Please share your experience with potential consumers in the comments below!