1st Franklin Financial has been a trusted source of financial services for 75 years, with over 320 branches across the southeast. Visit 1ffc.com to learn more about their products and services and apply for a loan.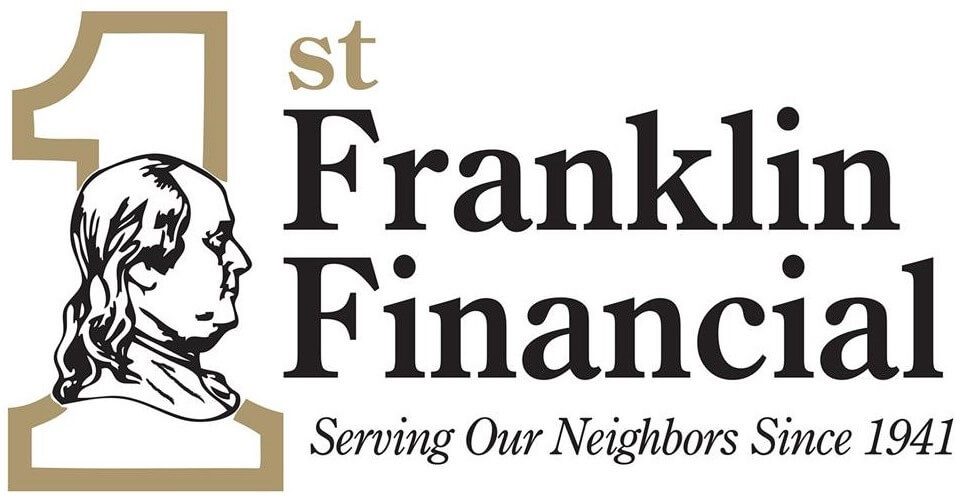 1st Franklin Financial Summary
1st Franklin Financial is gaining attention for offering competitive rates, flexible repayment terms, and quick approval times. Do research to compare their terms with other lenders to make sure you're getting the best deal.
After looking at their website and the related documents, several features of their services were remarkable. Here are the ones we observed:
The maximum APR varies by state, but it is 21.99%.
Repayment terms range from 18, 24, 36, 48, and 60 months.
1st Franklin Financial offers a maximum loan amount of $15,000.
Premier loans are only available to current and former customers.
A loan from 1st Franklin Financial cannot be used for education or vocational training expenses, the purchase of securities, gambling, or illegal activities.
What Is 1st Franklin Financial?
1st Franklin Financial Corporation is a financial services provider operating since 1941, located in Toccoa, GA. They specialize in providing financial assistance with affordable loans and great customer service. Contact them via (706) 886-7571 to discuss your options. With decades of experience, they are a great choice for financial needs.
1st Franklin Financial has an A- rating from the Better Business Bureau (BBB) but is not accredited by the BBB. Despite this, the company still has an average of 18 customer reviews with a 1.5-star rating out of a 5-star rating. This suggests that customers are not wholly satisfied with their experience working with 1st Franklin Financial. The 63 complaints from businesses closed in the last 3 years further show that the company should look into improving customer service and satisfaction in order to be more successful.
How Does First Franklin Financial Work?
1st Franklin Financial is a lender with 110 branches across six states (GA, AL, SC, MS, LA, TN). Georgia has the most branches (59) and Tennessee has the least (21). This makes it easy for individuals and families in these states to find a local branch for personal loan services.
1st Franklin Financial is the perfect option for those looking for a fast loan approval process. With some decisions possible as soon as the next day, customers can be sure that their loan applications will be processed quickly and efficiently. Applications submitted over the weekend will not be reviewed until the following Monday, but responses will be sent shortly after review so customers don't have to wait too long for a response. This makes 1st Franklin Financial an ideal choice for those who need a loan quickly.
1st Franklin Financial's Qualification Process
1ˢᵗ Franklin Financial offers an easy application process with friendly customer service. Click "Apply Now" online and a staff member will be in touch within two days. Final loan decisions are made in a local office, taking into account credit history, payment history, and ability to make monthly payments.
If you're in need of a loan, applying for one is a fast and easy process. After you submit your application, a loan representative will get in touch with you shortly to discuss your loan options. If you are approved for the loan, you could have the money you need as soon as the next day. However, if your application was submitted outside of regular business hours, it may not be processed until the following day. In certain cases, you may even be able to get approval within a few hours. So, if you need to get a loan quickly, it's important to submit your application as soon as possible to increase the chances of getting approved as quickly as you need it.
1st Franklin Financial BBB Reviews
1st Franklin Financial has an A- rating from the Better Business Bureau, based on 18 customer reviews and 63 complaints closed over the past 3 years. This results in a 1.5-star out of 5-star rating, which signals some customer service issues but also that the company does a good job of resolving customer issues. 1st Franklin Financial has been striving to provide quality customer service and it is evident that this effort is being recognized by the BBB.
1st Franklin Financial FAQs
Can you tell me how much 1st Franklin Financial charges?
1st Franklin Financial provides personal loans with APRs of up to 21.99%. Loan terms of 18, 24, 36, 48, and 60 months are available, and fees and interest rates vary by state.
For example: For a loan of $3,650 with a 36-month repayment period, an interest rate of 19.81%, a $109.50 origination fee, and an APR of 21.99%, the borrower will make 36 monthly payments of $139.37.
Is there a penalty for prepayment?
Personal loans from 1st Franklin Financial come with no hidden fees – including no prepayment penalty for borrowers who want to pay off their loan before the end of the term. In addition, personal loans have fixed rates and payments, so you'll always know what you're expected to pay.
What is the impact of 1st Franklin Financial on your credit score?
It's important to understand the process and how your credit score may be impacted before applying for a loan.
Most lenders will perform a soft credit check initially, which won't affect your credit score. However, once you decide to proceed with the actual loan application, the lender will need to do a hard credit inquiry to get a full view of your credit history and offer you final rates. These hard inquiries will lower your credit score.
Is it possible to cancel 1st Franklin Financial?
Before taking out a personal loan, make sure you are confident in your decision. You will not be able to change or undo the transaction once the funds have been deposited into your account, so double-check the details beforehand to avoid any complications later on.
Are 1st Franklin Financials Legit Or Scams?
1st Franklin Financial has been a reliable source of financial services for many years but has recently received a 1.5 out of 5-star rating from customers due to many negative reviews. Despite their good A- rating from the BBB, they are not accredited by them. Therefore, it is important to compare interest rates and repayment terms from different lenders before taking out a loan. Doing your research ahead of time can ensure you find the best option for your needs.